Bitcoin faced a strong rejection at the pivotal $12,000 level after rallying to that resistance earlier this month. After failing to hold above $12,000, the coin plunged by just over $2,000 in the days that followed.
At the lows, BTC traded for $9,800 — $2,200 below the local highs and $2,700 below the year-to-date highs at $12,500.
Bitcoin could soon make another run at $12,000, though. An analyst says that the leading cryptocurrency will be cleared to move toward that level if it achieves the following technical accomplishment.
Bitcoin Could Soon Retest the $12,000 Resistance: Here's How
Bitcoin will be primed to retest the critical $12,000 resistance if it manages to retake the low-$11,000s, Michael Van De Poppe recently said. Van De Poppe is a cryptocurrency analyst and a trader at the Amsterdam Stock Exchange.
"The $10,750 area held and we're targeting the range high here again. Crucial breaker for bullish continuation is $11,100-11,300. If that breaks, we'll head towards $12,000."
His optimism is related to the importance of the low-$11,000s to Bitcoin over the past few weeks.
Over the course of August, BTC printed multiple corrections from the $12,000 range highs. While some feared that the support was poised to break, Bitcoin bounced multiple times around $11,000-11,300, with that zone managing to stave off multiple strong corrections.
Bitcoin reclaiming that region as support will confirm that the prevailing trend is positive.
For it to do so, though, the coin will need to surge above, then hold above that level for a number of daily candle closes.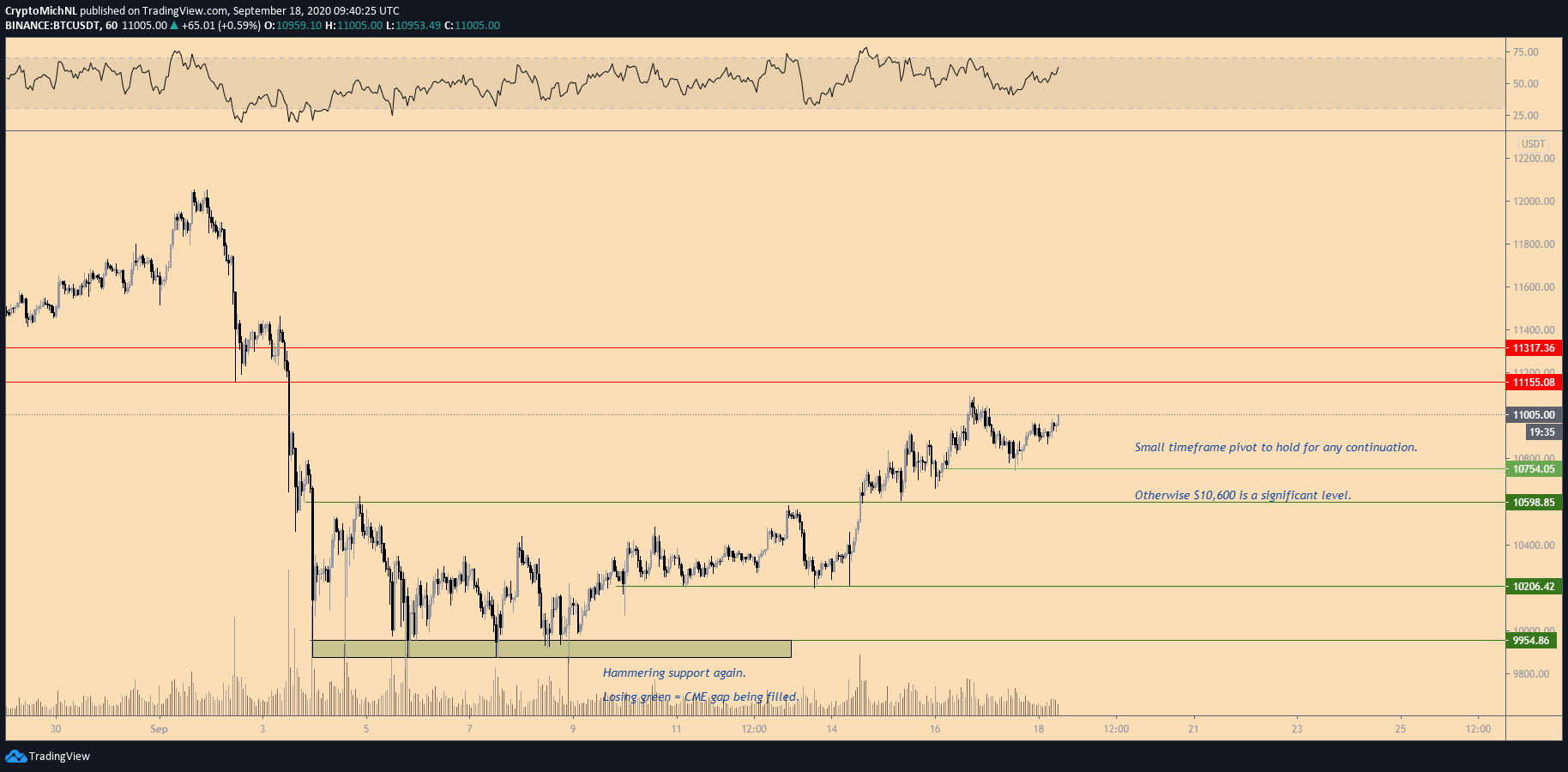 Chart of BTC's price action over the past few days with analysis by crypto analyst and Amsterdam Stock Exchange trader Michael Van De Poppe. Chart from TradingView.com
Will Be Tough to Break Past
The resistance between $11,000-11,200 won't be easy to break past by bulls.
Referencing the chart below, one analyst specifed that Bitcoin will have trouble breaking past the $11,000-11,200 resistance. The aforementioned importance of that level is clearly displayed in the chart below.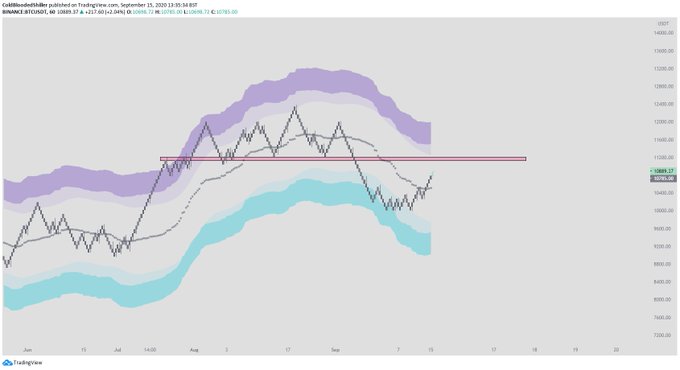 Chart of BTC's price action over the past few months from trader ColdBloodedShiller. Chart from TradingView.com
Not to mention, there are some fears of a Bitcoin correction as legacy markets slow down.
The S&P 500 dropped over 1% during Friday's market session. While Bitcoin was seemingly unaffected, further weakness in legacy markets is unlikely to help BTC's short-term bull case.
Photo by Alex H. Pflaum on Unsplash
Price tags: xbtusd, btcusd, btcusdt
Charts from TradingView.com
This Level Holds the Key to Bitcoin Soon Retesting the Critical $12k Level